Luxurious Scents for Joyous Living
ROAM Homegrown candles are quality crafted for a strong-scented, long lasting 65-hour burn. Made with pure soy wax, cotton wicks and phthalate-free fragrance.
Pouring Positivity Into Every Batch
ROAM Homegrown was brought to life during our journey traveling full-time across North American as a family.
We've captured our favorite moments from our travels and bottled them up into luxurious fragrance made for for meaningful moments.
Our Story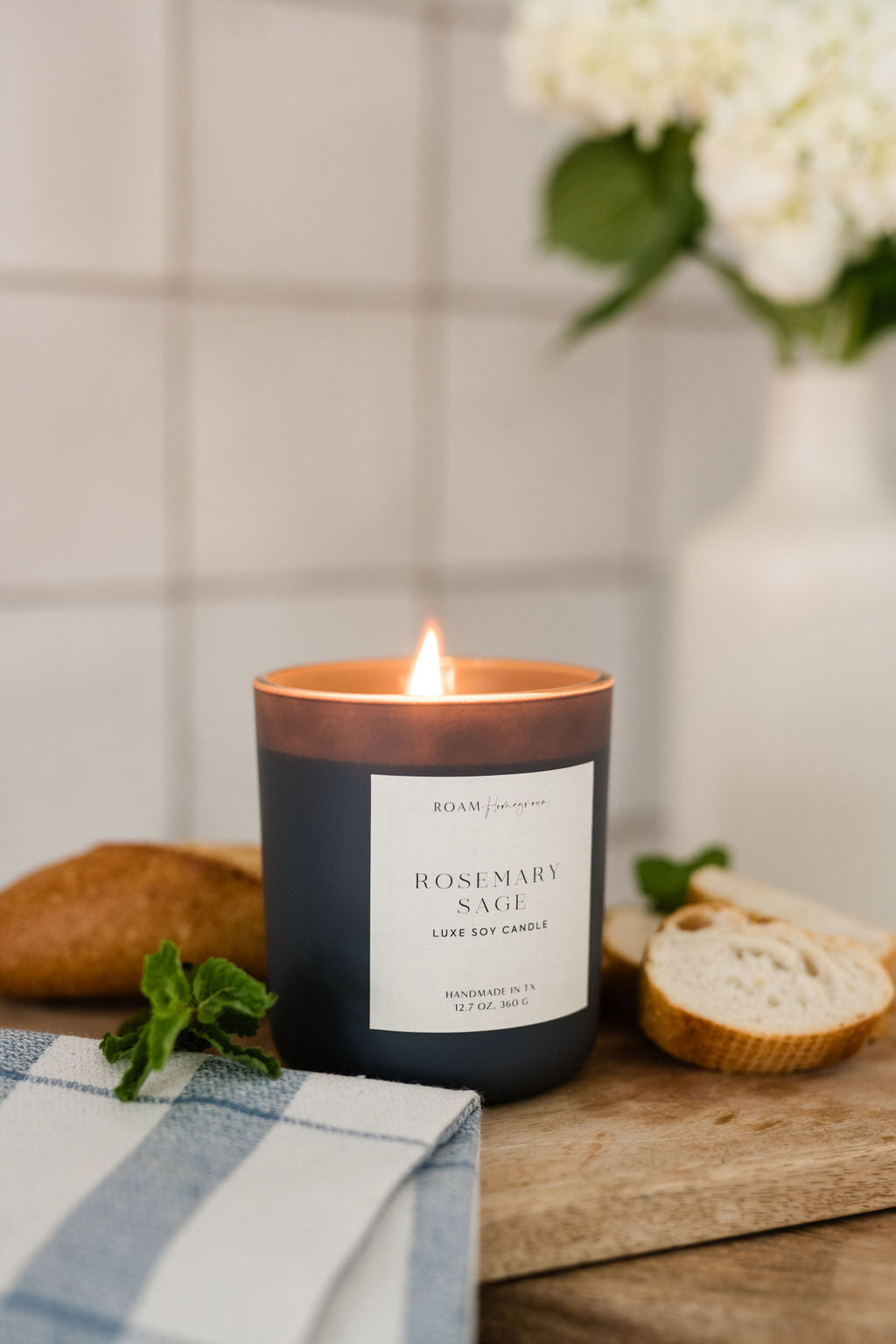 "Sophisticated & Unique"
"I've been trying to burn 'cleaner' candles, so I was super happy to come across these. The price point is amazing for how big they are, and the scent throw is awesome once they're lit; I personally love the Rosemary & Sage option for my kitchen. Best of all, the neutral packaging is discrete and sophisticated."
—Melanie Rud, Byrdie Contributing Writer
Shop Rosemary + Sage
While we strive to adhere to the accepted guidelines and standards for providing people with disabilities access and use of our website, it is not always possible to anticipate every accessibility need or to do so in all areas of the website. If you are unable to access information on our website, please email us at support@roamhomegrown.com or call us at 512-537-0816 to request the information in another format.Roam Homegrown is not responsible for the accessibility or ADA compliance of any third-party content provided on its website.